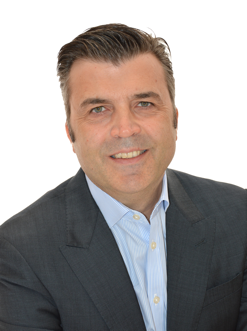 At present, Mario Castagnetta leads, designs and facilitates European projects and interventions in the area of Cultural Transformation and Alignment (Global Asset Management Sector and Retail Industry), Executive and Leadership Development (Professional Services, Banking, and Retail sectors) and Change Management (Technology Sector).
Mario Castagnetta is also an Executive Coach. In the last 15 years he has coached senior directors and executives in a number of well-known companies (Adma Opco, Allianz Global Investors, ,Al Hokair, Bulgari, Credit Suisse, CERN, CMS Law Firm, HSBC, Nestle', Nextrom, Novartis, TetraPak Hewlett Packard, Nokia, PricewaterhouseCoopers, Rewe Group, Scania, Tetra Pak, UBS, Vestas). The coaching focus is on personal mastery to enable authentic leadership in all aspects of an individual's life. The coaching aim is to bring about increased awareness of behaviors, beliefs and values and explore different approaches that will result in improved performance and understanding.
Mario Castagnetta is certified for the use of: MRG 360 suite, PDI 360 suite, Firo B, CGI, CAPP-SCOPE, and has extensive practice of MBTI version 1-2
Mario Castagnetta graduated summa cum laude with a degree in Clinical Psychology from the University La Sapienza, Rome in 1985.